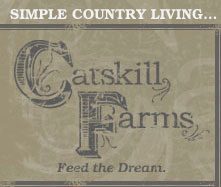 In the last few months we've been working with Chuck from Catskill Farms on a mixture of real estate promotional videos.  Our team has gotten to learn more about Chuck and his company and have gotten to see some of the awesome houses that his team has built.
Catskill Farms currently builds houses in the Sullivan and Ulster County areas and focuses on houses that "reflect a sense of history with authentic turn-of-the-century regional architecture as the basis of the design."   They originally started off with the farm house style of construction but over time have expanded to doing Ranch Style, Cottage, Barn and also Mini/Micro cottages.
What we've done with Catskill Farms
Recently we worked with Chuck down in Kerhonkson Ny and got to check out one of their new builds on 28 Dawson Ln.  While here we were able to shoot a more traditional real estate video but that was before Chuck got there.
Once he arrived everything changed. We started working on a video where he talked about the type of work they do along with learning more about their vision.  It's definitely something worth taking a look at but first I'd like you to check out the video below where Chuck took a swing at Narrating the video for 28 Dawson Ln.
Enjoy.
-Andrew

https://vimeo.com/154876682