Over the last few years we've worked on a few projects that have turned out to be some full length films. These films have allowed us to grow as a company and have given us the chance to take the next step towards other films and projects that we have worked on since their original debut. We've gotten to go all the way down to Texas for one project and another one was right in our back yard.
Tennis Fantasies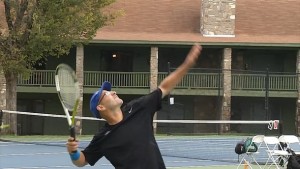 Established in 1988, by tennis Legend, John Newcombe, the Tennis Ranch has evolved into one of the premier tennis destinations in the world. Nestled in the rolling Hill Country of Texas, the Ranch offers year-round junior tennis camps, adult tennis vacations, a world-class tennis academy and Tennis Fantasies with some of the greatest tennis players of all time.
The film we shot for Tennis Fantasies offers an insider's look into what happens during Fantasy Week. We got to go down to the ranch and follow Hall of Famer John Newcombe, the Legends and 100 campers around as the competition heated up. This is not a camp for the faint of heart as the legend captains lead their teams as they vie for the coveted title of camp champions.
This film aired on Tennis Channel in 2013 and the camp continues to flourish heading ever so close to its 30-year anniversary next year.
Enjoy the feature and G'day to ya, Mates!
On The Lake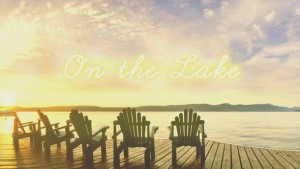 Filmworks 109 is always working on new projects and films regardless of their size and location. We recently got to work on a new film that allowed us to work in our own back yard.
The team at Filmworks 109 was excited to work on this project because we got to work up in Lake George which a lot of us are big fans of especially because of the beauty of the Adirondacks that surrounds it.
While working on this project we got to do everything from see beautiful houses on the lake to learn more about the history that surrounds Lake George. We got to work with a lot of great people like Kristina Krawchuk and the pirates that liked to sabotage our shoot.
We'd love for you to check out the video below and let us know what you think. We also have prints and stickers of Lake George on our Etsy page that you should take a look at.